Say hello to our outstanding team of real estate professionals!
Listing Broker / Owner
Licensed in Oregon and Washington
After a successful career as Vice President of Operations for a prominent NW Commercial Real Estate Development firm, Kelly entered into the residential real estate market in 2007. Building on her immediate success, Kelly opened Home Sweet Home Realty in 2011 with offices in Portland as well as Vancouver. Kelly's goal from the very beginning has been to provide the best service to our clients at the fairest price. Home Sweet Home's Managing Broker is in the Top 2% of all Portland-Metro real estate agents, year after year.
---
Managing Broker
Licensed in Oregon and Washington
As our team has grown over the past few years, it became obvious to Kelly Stafford in the beginning of 2017 that she needed someone in the office to help manage the broker's activity, run the day to day operations and keep the office running smoothly while she and the other brokers continue to focus on our client's needs.
Given my 30 plus years of experience in accounting, office support and commitment to customer service, it was an easy transition for me and one I am proud to have accepted.
---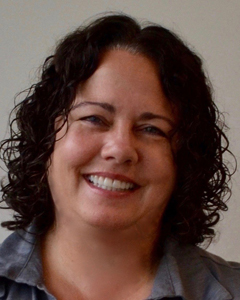 Bernadette Ward
Licensed in Oregon and Washington
Bernadette has been selling for the past 30 years and the things she has sold have gotten increasingly large. She's gone from selling newspapers to meat to appliances and now Real Estate. As someone with a lifelong interest in Real Estate, Bernadette decided to channel her experience and success into helping both sellers and buyers. A seasoned investor herself, Bernadette has much knowledge about homes and shares that experience with her clients. Bernadette brings a number of important attributes to this career including a strong commitment to the people she works on behalf of, a friendly and practical approach, a keen eye for the details, a tireless work ethic- Bernadette doesn't rest until her clients are satisfied. Bernadette would love to assist you in your efforts to prepare your property to sell or in your quest to find the perfect home to buy.
---
Licensed in Oregon and Washington
"The favorite part of my job are negotiations. I love turning difficult situations into successful transactions and achieving the best possible outcome for my clients in the most professional way. I advocate for my clients and my every day mantra is that my every action is a reflection of my client's goals, decisions, and ethics." Luda moved to Portland in 2003 and prior to attaining her dream job within the Real Estate industry, enjoyed a great career in Marketing. She now successfully leverages that experience and knowledge in finance and marketing in her chosen profession. When not working, Luda enjoys trying to keep up with her two children, speaks Russian, lifts heavy weights and improves on her gymnastics moves. When it comes to taking things slow and relaxing, there is nothing better than just digging away in her garden!
---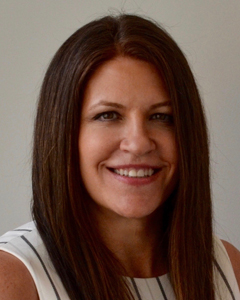 Tina Duckett
Licensed in Oregon and Washington
Tina Duckett, a mission oriented agent who will work diligently for you. Tina knows the territory. Born and raised in the Pacific Northwest and having lived in both the suburbs and rural areas, she has a deep understanding of its communities. Real estate is a relationship-based business, and Tina strives to create client relationships built on trust and confidence. Her ultimate goal: a business built upon referrals from clients who are completely satisfied with the professional and personal service they received.
---
Licensed in Oregon and Washington
A Southerner by birth, Leslie has called Portland home since 2002. After graduating from NC State University, she spent 15 years underwriting, assisting, and analyzing for banks and insurance companies. Her love of personal finance and helping others led her to a career in real estate. Leslie is warm, cooperative, yet fiercely dedicated to her clients needs. She is passionate about helping them prepare for making some of the biggest financial decisions of their lives. She's a lifelong animal lover and a dedicated volunteer and board member for a local cat shelter. She also enjoys gardening, singing karaoke, & pondering if she should get a crossbow just in case of a zombie apocalypse.